Main Phone: 703.690.8484 Mobile: 703.309.8200
Email: stevefriday@cox.net
CR Home Inspection
Owner & Your Home Inspector
When you call CR, you will speak to me and I will perform the inspection.
My commitment to you continues after the report, I am always available to answer questions Friday to Friday.
Licensed and Insured in the State of Virginia (License # 3380000800)
Member of ASHI (American Society of Home Inspectors) Since 2002
Member of the Better Business Bureau BBB Since 2003
20 years experience as a Home Inspector serving Northern Virginia
Over 6,000 inspections completed means knowledge/expertise and delivery of an accurate report
New Residential Structure Specialist (NRS) certification to inspect new construction starting with the Pre-Drywall Inspection thorough the Pre-Settlement Inspection
Over the years, created a concise and timely system for home inspecting
Continually upgrades the skills and uses effective new technologies such as Thermal Imagine Technology
Worked for 16 years in two contracting companies (McAnally and Associates)
Attended George Mason University
CR Home Inspection (Independent Company/No Franchise) was founded in 2002.
Knowledge and ethical practices made CR Home Inspection one of the preferred and trusted home inspection companies.

Member Since 2002 #210573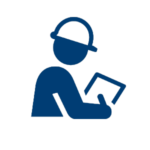 RESIDENTIAL HOME INSPECTION / PRE-LISTING INSPECTION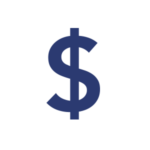 FEE SCHEDULE FOR NORTHERN VIRGINIA AVERAGES $250-$550
CONCISE AND SIMPLE COST LIST:
| | |
| --- | --- |
| CONDOMINIUMS (HIGH RISE AND GARDEN STYLE) | $250.00 |
| TOWN HOMES (2 LEVELS) | $300.00 |
| TOWN HOMES (3 LEVELS) | $350.00 |
| SINGLE FAMILY HOMES (UNDER 3500 SF) | $400.00 |
| SINGLE FAMILY HOMES (3500-5000 SF) | $450.00 |
| SINGLE FAMILY HOMES (5000-6500 SF) | $500.00 |
| SINGLE FAMILY HOMES (6500-8000 SF) | $550.00 |
CONSTRUCTION PRICING:
PRE-DRYWALL
PRE-SETTLEMENT
TOWNHOMES
$240.00
TOWNHOMES
$240.00
SINGLE FAMILY HOMES
$285.00
SINGLE FAMILY HOMES
$285.00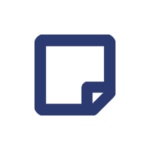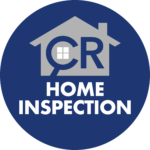 There are many expenses when buying a home in addition to the cost of the home
You may be tempted to skip the home inspection, and think of it as just another cost, but here are several important reasons
why you should have a home inspection and know that it is worth the cost
KEY INFORMATION ABOUT
THE HOME CONDITION
Having a quality home inspection allows you and your agent to have key information about the condition of a home and its systems. Have an idea of repairs and maintenance the home may require immediately, and over time. This will help to identify good opportunities while saving money and time in the process.
A home inspection can detect safety issues like radon, carbon monoxide, and mold, and any home should be tested for.
You and your real estate agent can state in the home-buying contract that if such hazards are detected, you have the option to cancel the offer to buy.
COULD BE A NEGOTIATING TOOL
Home Inspections could be used as negotiating tool because could provide information to ask for repairs and/or request a price reduction or credit from the seller. Home Inspection is even more critical when buying "as-is" foreclosed property/short sale. Dwellings that have been vacant, often develop hazardous mold problems, which are costly to remedy and pose health concerns. It is usual that home inspectors find copper plumbing lines and outdoor compressors removed from foreclosed properties by people trying to sell copper to recyclers.
HELP DETERMINE TYPE
OF HOME INSURANCE
Home components have a "shell-life" Home Inspections help identify when they need replacement and determining what type of home insurance coverage and warranties you should consider. Also some insurance companies will not insure if certain conditions are found.
WHY AN EXPERIENCED HOME INSPECTOR
An experienced Home inspector can accurate forecast future costs, calculate the major systems installation age (plumbing, heating/cooling and water heaters). Can diagnose the current condition of the structure itself and tell how long finishes have been in the home. For home buyers, sellers and real estate agents, an experience home inspector as Steve Friday, could be a valuable educational resource, providing specific tips on how to maintain the home, and ultimately save thousands of dollars in the long term.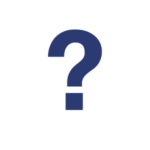 FREQUENTLY ASKED QUESTIONS​
Once we sign the home inspection agreement, this is what to expect:
° I will look at a house's HVAC system, interior plumbing and electrical systems, roof, attic, floors. windows and doors, foundation, basement and structural components, and then provide a written report with results
° A home inspection generally takes two to four hours but may take more time depending on the size of the house
° I encourage my clients to attend the inspection so they can explore the home in detail and ask questions as you go. This process can give you much more information than the report alone
° I always explain that clients should not be concerned with the quantity of defects listed on your report — many will be so minor you won't bother fixing them. Instead, pay attention to the seriousness of the home's issues. Some can be deal-breakers. With the home inspector's recommendation and consulting with your real estate agent, you will find the best way to move forward to closing and be confident about your home!
° Leave keys (for instance, for your electrical panel), and label them where I can find them
° Make sure all pilot lights are on for fireplaces and furnaces, even in summer — so I can check heating and other appliances
° Tidy your basement — There needs to be an unobstructed path down the steps and through to your furnace/HVAC unit/water heater and anything else that needs inspecting
° Tidy your attic same as your basement
° Clean up key areas in your yard so I will have access your crawl space, drainage access points or septic tank
° If the home is vacant and the utilities have been shut off, have them reconnected
° Sometimes, sellers request a home inspection before they put an offer the home. That can reassure potential purchasers. And it can provide the owner with a chance to fix issues ahead of the marketing of the property
° However, not all buyers are willing to accept a report paid for by the seller. In fact, experts recommend that buyers choose their own inspector, someone without ties to either the seller or the selling agent
° Choosing an ASHI member, like Steve Friday/CR HOME INSPECTION, may add some reassurance about your pick's competence and ethical standards
Real Estate Agents prefer skilled and experienced home inspectors with a good perspective on the homes in their respective market… and that's what I am.
20 years of experience (more than 6,000 inspections) serving Northern Virginia, to support you the Agent and your Clients by understanding the difference between a serious problem vs a minor/easy to resolve one.
Homes with major issues should be avoided by most buyers, but homes with issues that can be managed, may be a great opportunity and ideal on your buyer´s budgets.
I will team with you, giving you and your clients my expertise and experience, making sure your client won´t regret their home buying decision after the inspection.
I will guide you and your clients to identifying big issues from easy to solve ones, that way your clients won't miss a good opportunity.
My theme is … Always support clients (agents, buyers, sellers) to make an informed decision.
For Buyers I always recommend a Real Estate Agent and his/her client to be present at the inspection.
For Sellers I recommend to do a pre-listing inspection in order to identify problems and reduce the risk of buyers backing out.
Let's team up together to protect your client's interests!